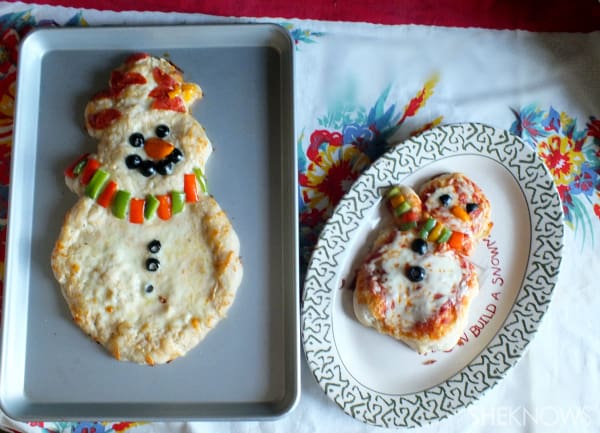 Christmas is coming, and with it, the temptation for little ones to gorge on endless sugary treats supplied in huge quantities by well-meaning relatives. This tasty snowman pizza will ensure they meet part of their 5-a-day (and hopefully fill them up enough to say no to too many sweets!)
Why not use their time off school as an opportunity for them to get involved with festive feasting, and learn a little valuable information about nutrition at the same time? This recipe is simple, delicious, and most of all – fun for them to prepare.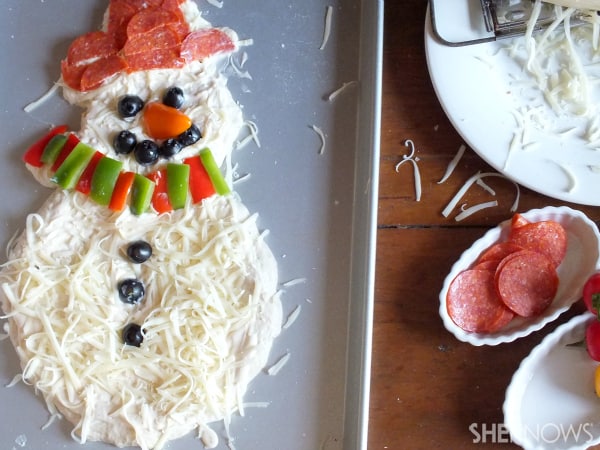 Ingredients
Olive oil (for the tray)
200g plain flour
7g packet easy-blend dried yeast
1 tsp sugar
¼ tsp salt
125ml warm water
85ml tomato passata or purée
2 peeled and chopped carrots
1 peeled and chopped onion
Mozzarella ball
Mixed peppers
Sweetcorn
Sliced ham
Olives
Green salad
You will need
Oven (preheated to 240C/220C fan/gas 9)
Large baking tray
Mixing bowl
3 different sizes of round cookie cutters (small, medium and large)
Wooden spoon and rolling pin if available
Weighing scales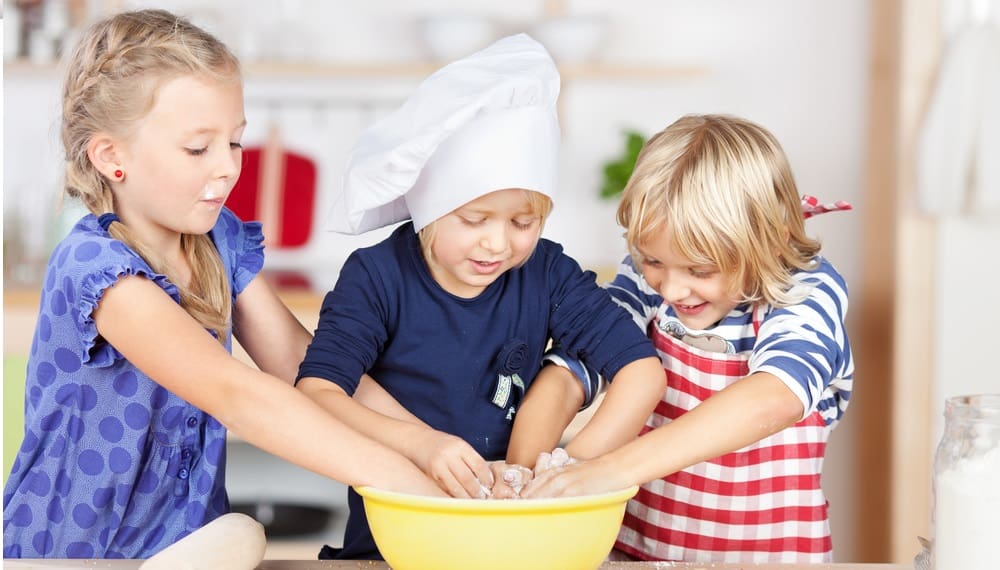 What to do!
– Measure out the flour, yeast, salt, and sugar into the mixing bowl.
– Allow your little helper to mix this (not an exact science, just until ingredients combined) then add in the water. Allow them to stir this into a paste.
– Once it has become dough, remove from bowl and (with clean hands!) allow them to knead it until smooth.
– At this point you can either use a rolling pin if available, or smooth out the mixture by hand ready for the cutters.
– Carefully use the cookie cutters to create the bottom half, top half, and head of the snowman.
– Overlap the circles slightly so that they join in the oven.
– Gently cook the chopped onions and carrots in a pan until soft, then add the passata/purée and blend into a smooth topping. (You can always make extra of this for dipping rather than tomato ketchup – healthier and more delicious!)
– Safely (this will be hot) spread the passata/purée over the snowman/men, leaving a border around the edge.
– Season, then generously sprinkle with mozzarella.
– Decorate the snowman with ham, olives, sweetcorn, peppers and whatever other veggies your little elves enjoy.
– Bake for 15-20 minutes and serve with a simple side salad.
Nutritional information for your snowman pizza…
Cheese – An excellent source of protein and calcium for healthy teeth and bones
Red peppers – Fat free and high in vitamin C, great for growing immune systems
Olives – Lots of vitamin E and anti-oxidants
Sweetcorn – Excellent source of fibre
Tomato passata/purée – Vitamin A, C and anti-oxidants
This snowman pizza fulfils all of the categories of the UK Standard 'eatwell plate'!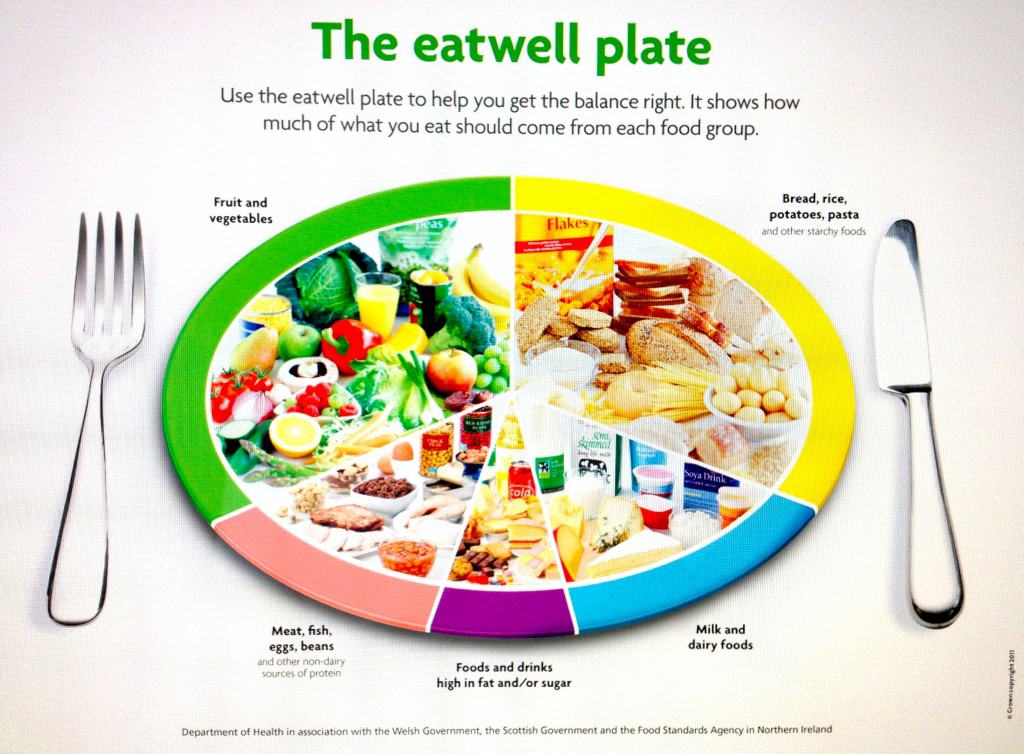 The eatwell plate: NHS Choices
Alternatives– Of course, substitute ingredients and side dishes as required, you can throw pretty much anything at these pizzas and they will still taste delicious! The key is to make sure cheese doesn't take priority over bright and colourful vegetables, to make sure this acts as part of a healthy, balanced diet. Enjoy!