Think about this: You have a small space—problem number 1. Your old cabinets and drawers can no longer accommodate most of your stuff, old and new—problem number 2.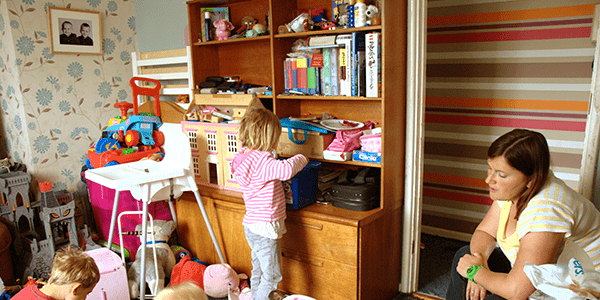 The thing is, you are not alone. Storage problems are pretty much what bug people especially homemakers from time to time. It's a universal concern that can both get really frustrating if not properly addressed or enjoyable if you gladly head to the out-of-the-box zone. I mean, who would want to live in a house that's borderline disastrous and chaotic (in every sense of the word).
Good news! There are several practical solutions to this problem. Even better, you might even find them right in your own home, in the form of, say, boxes. Or if you look around the house even farther, you'd think that wooden storage crates make for great storage ideas. And you probably are right!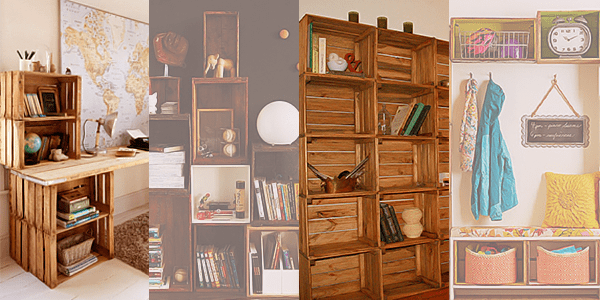 You see, the wooden storages you have been keeping around or allowing to canker in the darkest corners of your basement or metal-made garden shed might come in handy. Wooden storage crates have been used since time immemorial. Primarily used to store wine, eggs, milk, fruits, and vegetable, storage crates made from wood definitely work wonders.
More often than not, wooden storage crates tend to become unutilized, left to rot or deform. With their rustic look, they might not make it inside the house or in the living room serving as decors or stylish storage sets. But most home designers who have an eye for home aesthetics think that wooden crates are one of the most important forms of décor materials that you can build practically anything with.
So before you tag your wooden storage crates as "to discard", let me present you 5 useful storage ideas using your old wooden crates. You're welcome.
1. Fancy Toy Storage
Stressing over your kids' toys lying on the floor? That's one problem you can effortlessly address by having storage crates around.
What you need:
Old wooden crate
Primer
White Paint
Brush
Sand paper
Casters
Screws
To make:
So you already have your old wooden storage crate on hand. The only thing left to do is make it look fancy. You sure wouldn't want to bore your kids with a plain-looking toy storage!
Sand the crate to remove scratches and other blemishes.
Apply the primer.
Apply the paint.
Once the paint has dried, start painting it with cute faces and drawings.
To add portability, you can screw airbrushed casters under the storage crate.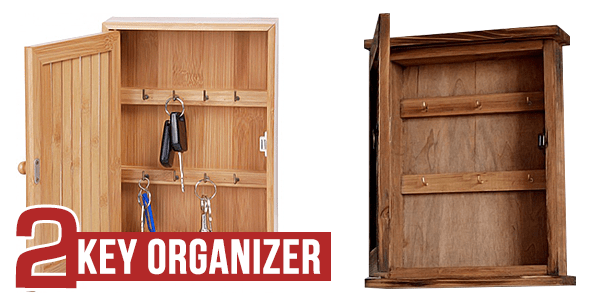 2. Key Organizer
Forgetting where you left your house or car keys can really get infuriating and downright annoying.  It's everyone's problem! So before you go totally insane about your lost keys, you might want to try keeping them safe in a customised key organiser made from crates:
What you need:
Wooden storage crate
Hooks
To Make:
This one's easy. All you need to do is add 3-4 hooks into the bottom slats of the wooden crate. Turn the bottom part of the crate to the side, lay it on a flat surface and hang your keys. You can also add stencilled letters that read "Keys" to properly tag the storage. Easy-peasy!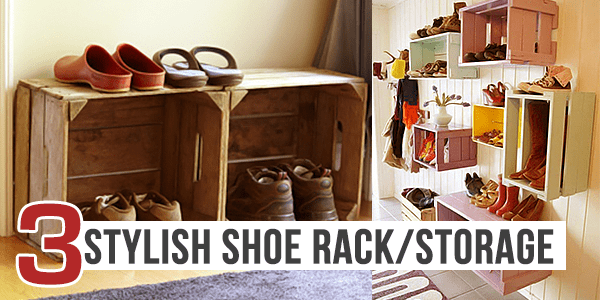 3. Stylish Shoe Rack/Storage
Do you have so many pairs of shoes and you no longer know where to keep them? Well, you're in for a treat. Wooden storage crates can effortlessly pass off as sturdy and trendy shoe holders. Here's how to make one.
What you need:
Wooden storage crates
Sand Paper
Primer
Paint
Drill
Screws
Hammer
Nails
To Make:
Sand the storage crates to remove unsightly scratches.
Apply primer.
Apply paint (paint colour depending on your preference).
Once the paint has dried, hang the crates by screwing the bottom part of the crates into the wall using screws. You can also use nails to secure the crates into the wall. Once done, you can then place your shoes inside the crate or on top of it.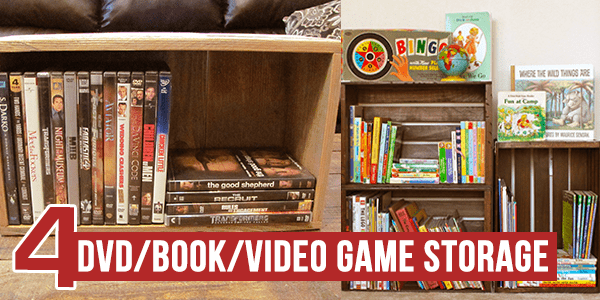 4. DVD/Book/Video game Storage
Never again will you have your DVDs, books, and video game discs unappealingly spread out across your room. With a wooden storage on hand, keeping your stuff becomes much easier and stress-free! All you need to have is a trusty wooden storage crate painted with any bright colours of your choosing. Just stack your stuff into the crate or arrange them vertically.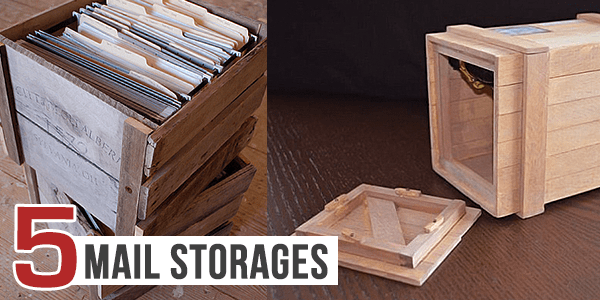 5. Mail Storages
Your vintage milk crate might come in handy the next time you stress over your unorganized mails. What you need to do first is remove any unsightly scratches from the crate using sand paper. Next, you may decorate it anyway you want. The easiest way is to paint it with bright colours and label it with "Mails" using a marker. You can then keep all your mails and other documents into the crate. Way to keep things organized, yes?
The thing about wooden storage crates is you can practically do a lot of useful things with it. With a little creativity and ingenuity, you might end up mastering the art of storage crate repurposing!