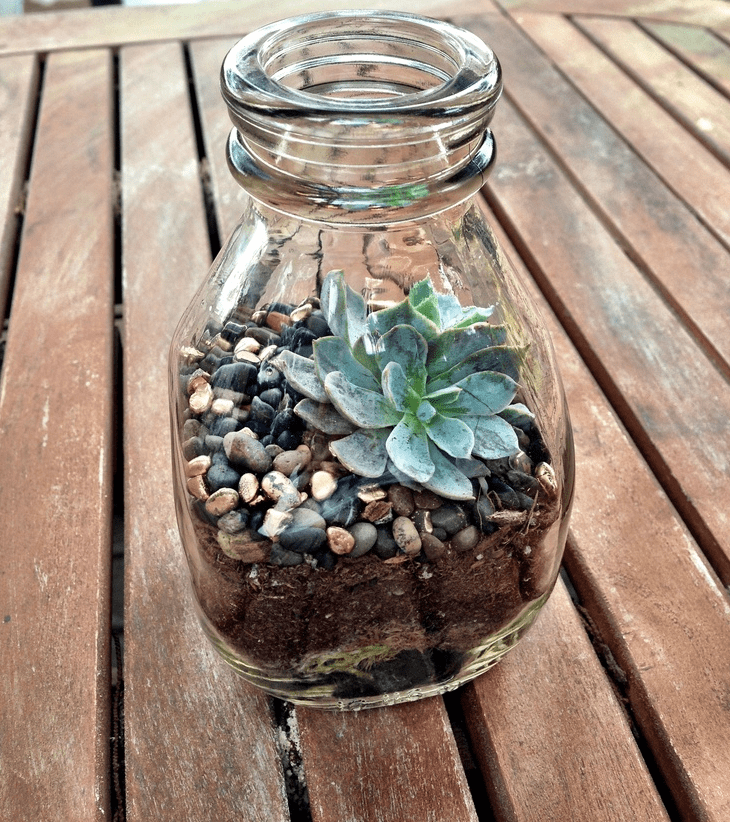 Yes! For less than £20 you can create your own indoor self sustainable eco-system and we're going to tell you how.
Bottle gardens make for a lovely display and are a wonderful way to add some greenery to your home or create an amazing table centerpiece.
Not only are they easy to make, they're even easier to maintain – even for those of you black thumbed gardeners (complete plant amateurs). In fact, bottle gardens can flourish with a minimum of upkeep and attention, so you can sit back and relax.
Bottle garden essentials
A glass bottle or bowl/funnel wide enough to let the plants grow (the glass bottle can have a narrow neck, but bare in mind that a bottle with a wider neck makes your bottle garden easier to maintain). You can probably pick something up for around £8-£15 at any DIY/homeware shop.
Plants that thrive in a moist and warm environment and need little maintenance (suggested plants would include succulents, ferns, Selaginellas and baby parlour palms).
Pebbles for drainage.
Charcoal chippings or activated charcoal (to keep the compost fresh and minimise the odours).
Good quality potting compost.
A small fork or a spoon for planting. Chop sticks are a good alternative for pushing the plants in without damage.
Optional extra – peat moss to hold the nutrients and the water (to be added between the charcoal chippings or activated charcoal and compost).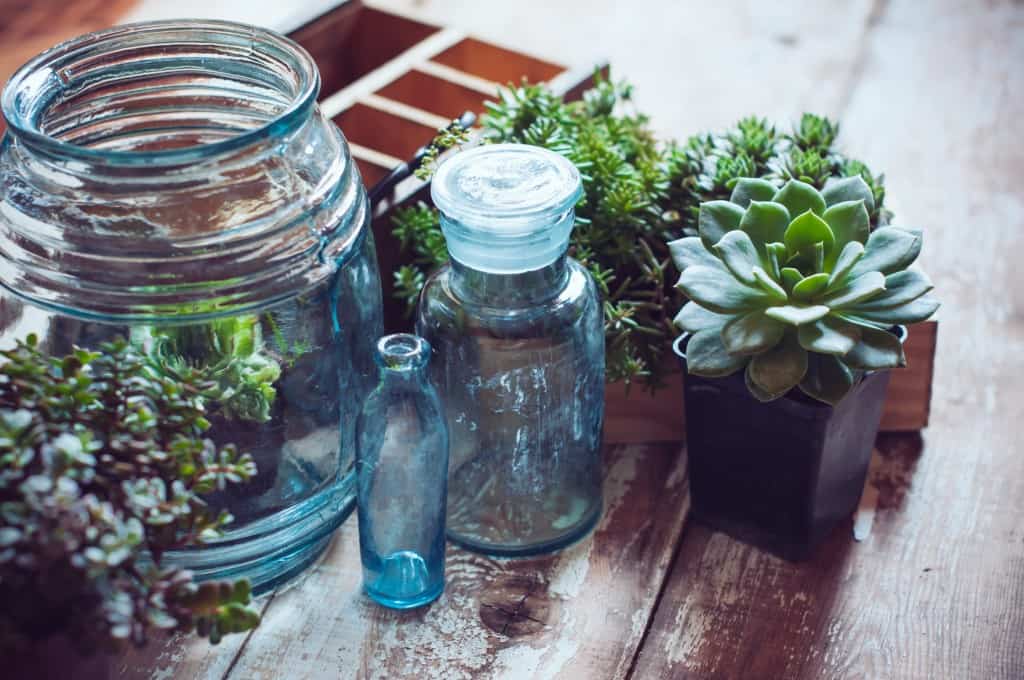 The nitty gritty of making your own bottle garden
Clean the glass bottle thoroughly and allow it to dry completely before you start planting
At the bottom of the glass bottle place a layer of pebbles about 2.5 cms thick (this ensures good drainage and prevents future fungus issues)
Follow this up with a thin layer of charcoal chippings or activated charcoal.
If you decide to add a layer of peat moss it would be included in this step.
Follow up with a layer of potting compost.
Plant seeds or place in small indoor plants/succulents. Start by placing the tallest plant in the back and work your way to the front. Spread the plants out evenly leaving enough space for each of the plants to grow.
Add some rocks pieces around the plants.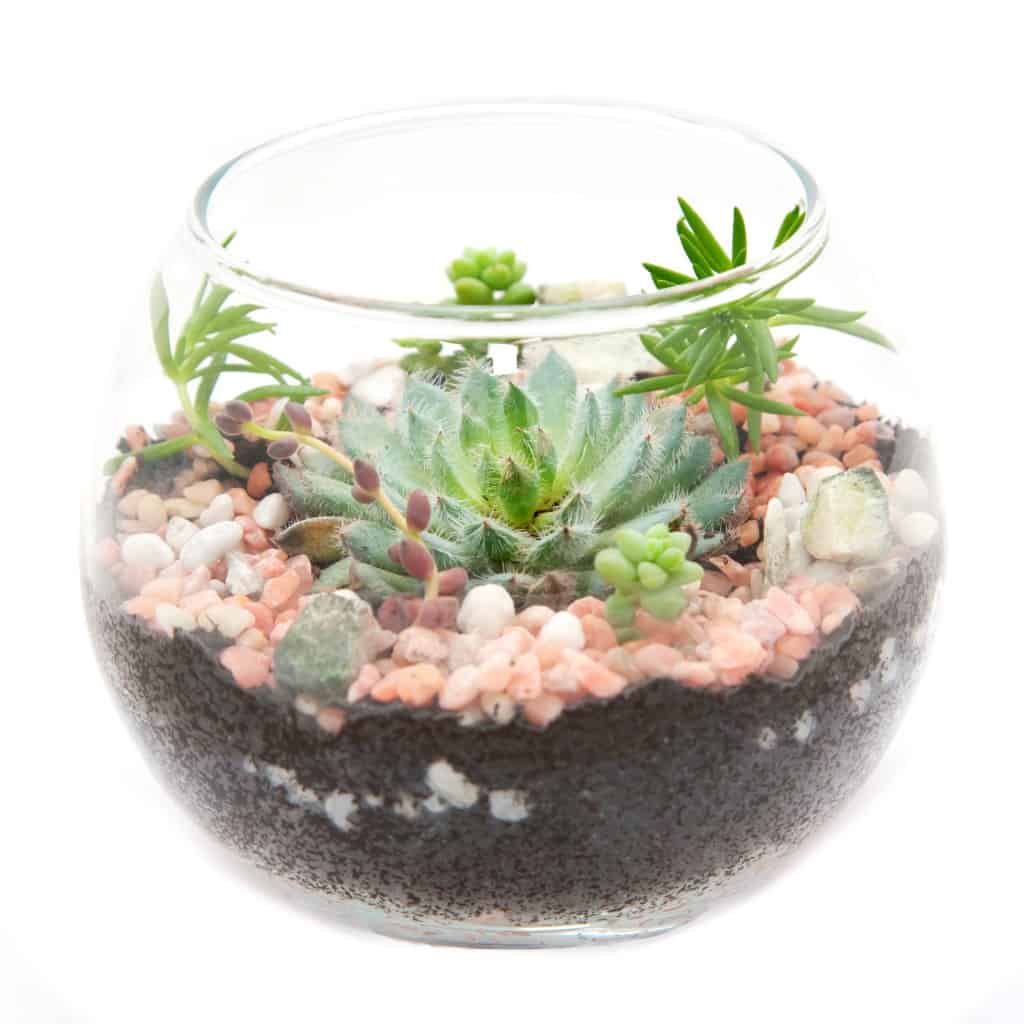 Bottle garden maintenance
Do not place it in the direct sunlight as that will burn the plants.
If you're using a bottle, remove the cap altogether.
Water your bottle garden up to two times per month for succulents and two/three times per week for general plants by trickling the water down the sides or by misting.
Tend to your plants as they mature. Remove dead leaves as these will rot if left unattended.
At the end of the growing season, replant your plants into pots.
During spring and summer you can add half strength feed during every second watering to ensure your plants are getting enough nutrients. During winter time a couple of times per season should suffice.