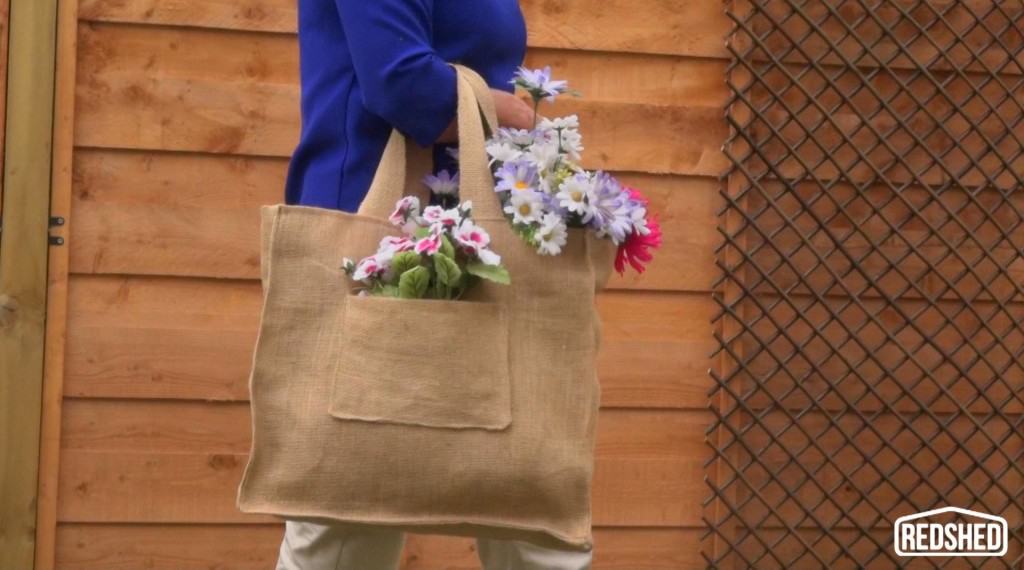 It's time for the fourth instalment in our exclusive series with Debbie Shore, the best-selling needlecraft author and YouTube sensation. This week Debbie shows you how to make a stylish Hessian Bag. Perfect for using for shopping as a bag for life, for general use in the home or garden, or even to give as a gift to a friend or family member this Christmas.
This beautiful bag is easy to make and can be tailored to the size you need. You don't have to use Hessian either, the same template can be applied to any material so you can make a bag that's perfect for you, just follow the guide.
If you want to make your own Hessian bag, watch the video below to find out how. You can also download the full how-to PDF instructions by entering your email and clicking on the link. Good luck and don't forget to subscribe to the RedShed YouTube account for even more in the series, coming soon!
[download file="How To Make A Hessian Bag written instructions (PDF)"]