Have you ever imagined yourself getting stranded in a deserted island where all you have is yourself and some inedible debris from the plane you were previously on? Much like channelling Tom Hanks on his movie Cast Away, eh?
But what if you happened to get washed into an isle that masquerades as a paradise patiently waiting for guests to explore its untapped beauty?
We're talking here of crystal-clear water, perfectly-fine white sand, windswept coastline, and a long line of towering coconut trees and some wonderful-looking flora to boot.
I'd venture a guess you'd say yes to this irresistible offer, even just for a short while. Operative word = irresistible.
So before you completely lose it, we've compiled for you a list of the best unspoilt beaches you probably have never heard of before, and we're doing it per continent. You're welcome.
Asia
Not only is the oriental continent home to a variety of spices and savoury dishes, Asia also takes pride in its pristine coastlines and virgin Islands.
1.  Secret Lagoon, Philippines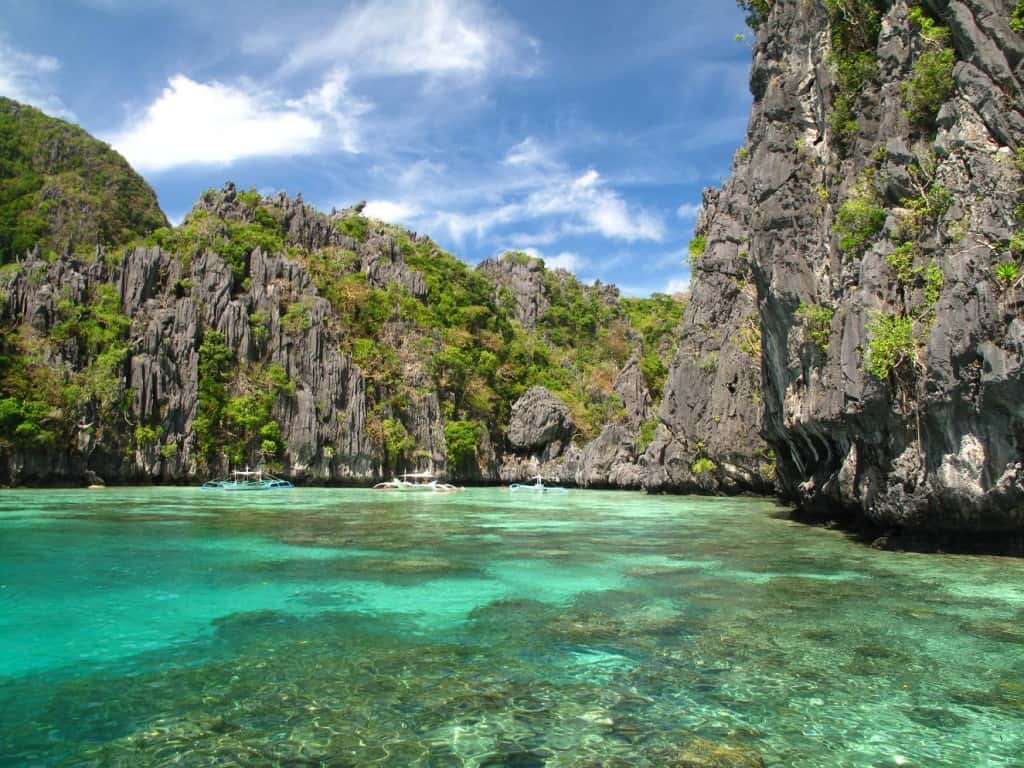 Image: http://www.playasycosta.com/playas-asia.html
When we talk of beaches, the Philippines, aka the Pearl of the Orient Seas, would certainly be on the list.
Thanks to its 7,107 beautiful islands, this Asian gem is the perfect place to spend your summer in without punching a hole in your pocket.
Located in the island of Palawan, which in itself houses a number of world-class beach resorts, the Secret Lagoon is an island surrounded by tree-covered cliffs marrying the warm feel of the sun, the cool touch of its turquoise green water, and the serenity of its clear blue skies.
2.  Perhentian Islands, Malaysia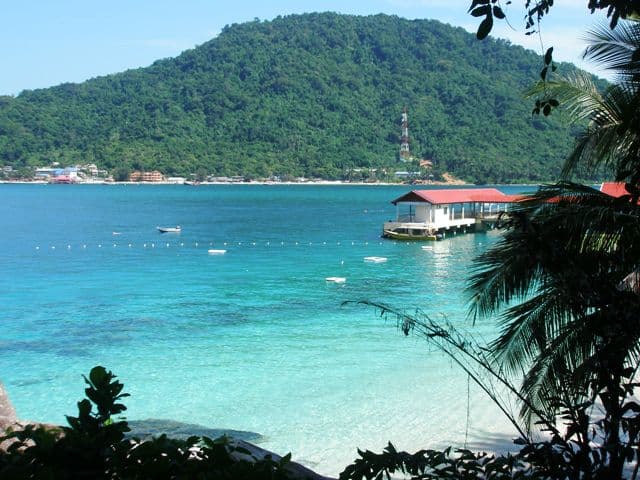 Image: https://en.wikipedia.org/wiki/Perhentian_Islands
Situated approximately 10 nautical miles off the coastline of the  northeastern section of Malaysia, Perhentian Islands is a cluster of islands with Pulau Perhentian Besar and Pulau Perhentian Kecil as the two main islands.
Most of the islands remain to be inhabited to this day that's why collectively, Perhentian Islands offers unmarred resources and beautiful sceneries, its turquoise waters and lush trees included.
Africa
Considered as the largest and most populous continent second to Asia, you would imagine Africa as a place where nature lets you marvel at its wonders—mountains, deserts, rivers, wildlife, and yes, islands.
3.  Sal Island, Cape Verde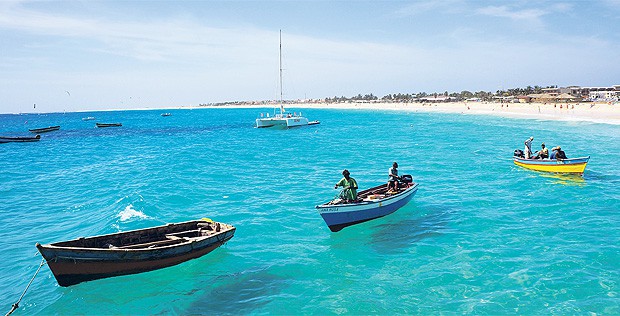 Image: http://www.thesun.co.uk/sol/homepage/travel/4753485/Sal-Africa-Cape-Verde-year-round-sun.html
This tiny island that faces the magnificent Atlantic Ocean is home to Cape Verde's major airport, Amilcar Cabral International Airport,  making it fairly accessible.
Flocked by tourists mainly for surfing and grand relaxation, Sal island boasts its pristine blue waters, great weather (usually sunny all throughout the year), white sandy beaches, great delicacies, and friendly locals who all speak an ancient Portuguese based creole.
If spending too much time on the beach is not your cup of tea, you could also visit the salt lake in Pedra Lume, a small village located in the north-eastern part of the island.
4.  Praslin, Seychelles
Image: http://dst-groupe.com/location/ocean-indien/seychelles-2/seychelles-praslin/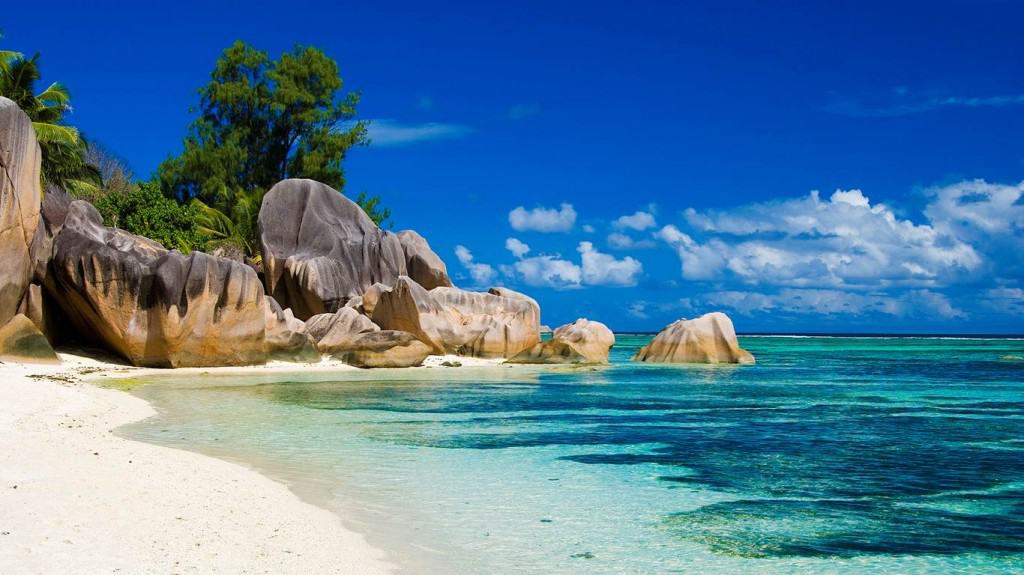 Originally used as a hideout by pirates and merchants, this peaceful island located in the Indian Ocean is most famous for its coral reefs, tropical forests, and distinct wildlife—making it well worth the try.
The island is generally quieter and less commercialised than nearby isles. One of Praslin's best beaches, Anse Lazio, takes pride in its white sandy shores and its recent TripAdvisor accolade that hailed it as the 6th best beach in the world.
Praslin is also known for its rare bird species such as the Seychelles bulbul and the black parrot.
Seychelles Bulbul
Image: https://en.wikipedia.org/wiki/Seychelles_bulbul
Australasia
Comprising mainly of Australia, New Zealand, and New Guinea, Australasia's ocean-covered lands  make it the perfect destination for when you'd like to explore the wonders of nature or, well, simply space out.
5.  Tasmania (Tassie)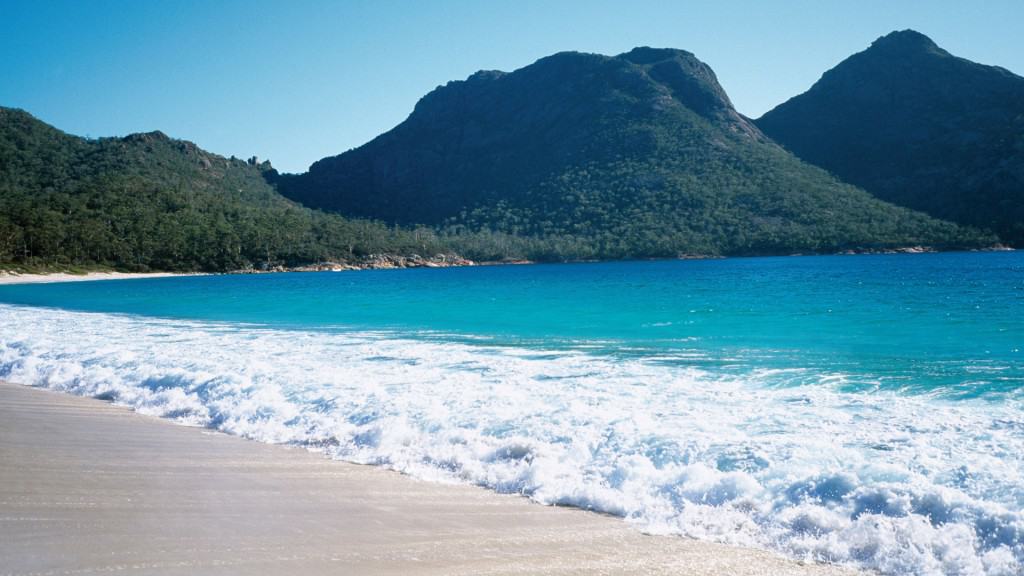 Image: http://www.allianceabroad.com/tasmania/
Named by Travel and Leisure as one of the best islands in the world, Tasmania is probably Australia's most precious gem, or even better, it's considered as one of the world's last frontiers.
Only a few minutes away from Melbourne, Tasmania lets you feast your eyes on its legion of natural wonders and astonishing wildlife, more like sending you straight to heaven on earth.
Its gorgeous beaches are only a few of the island's best-kept secrets. With its scenic forest trails and breathtaking mountains, Tasmania also offers great hiking opportunities.
6.  South Island, New Zealand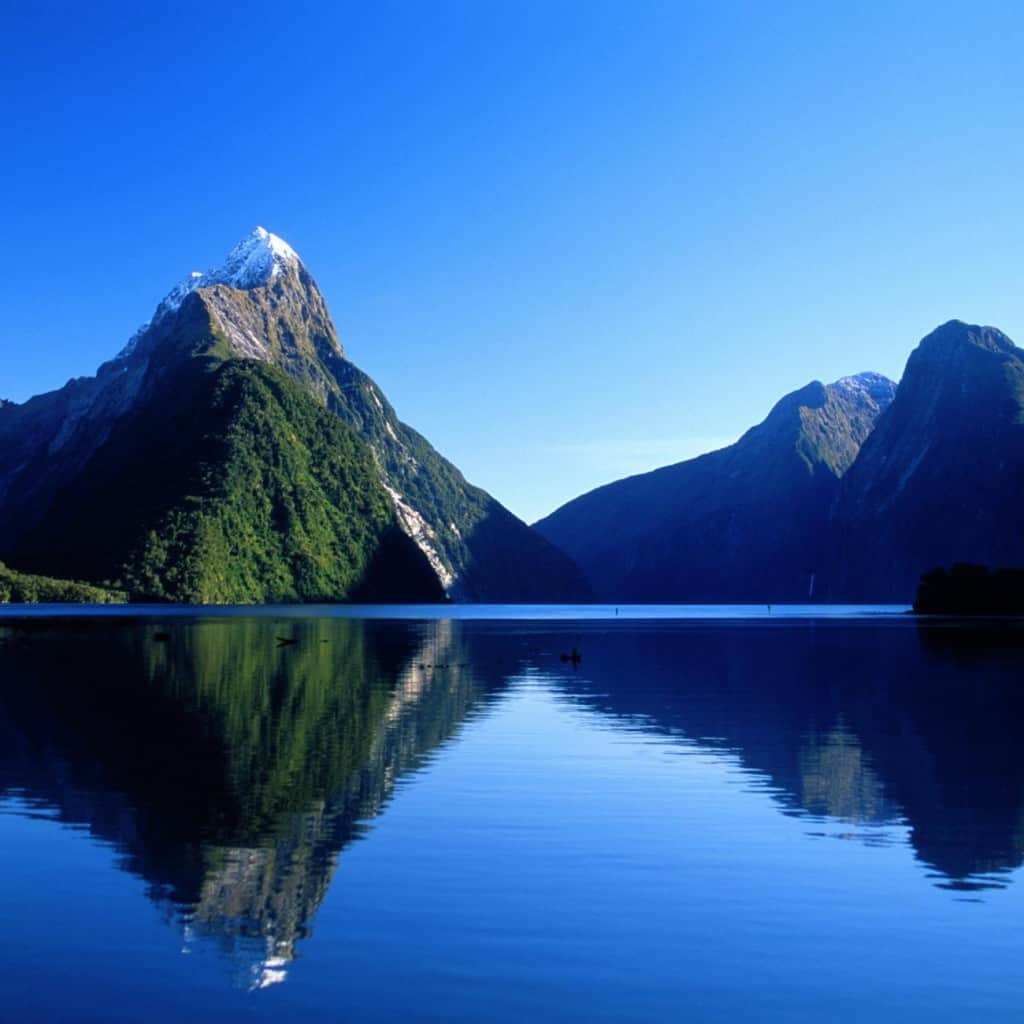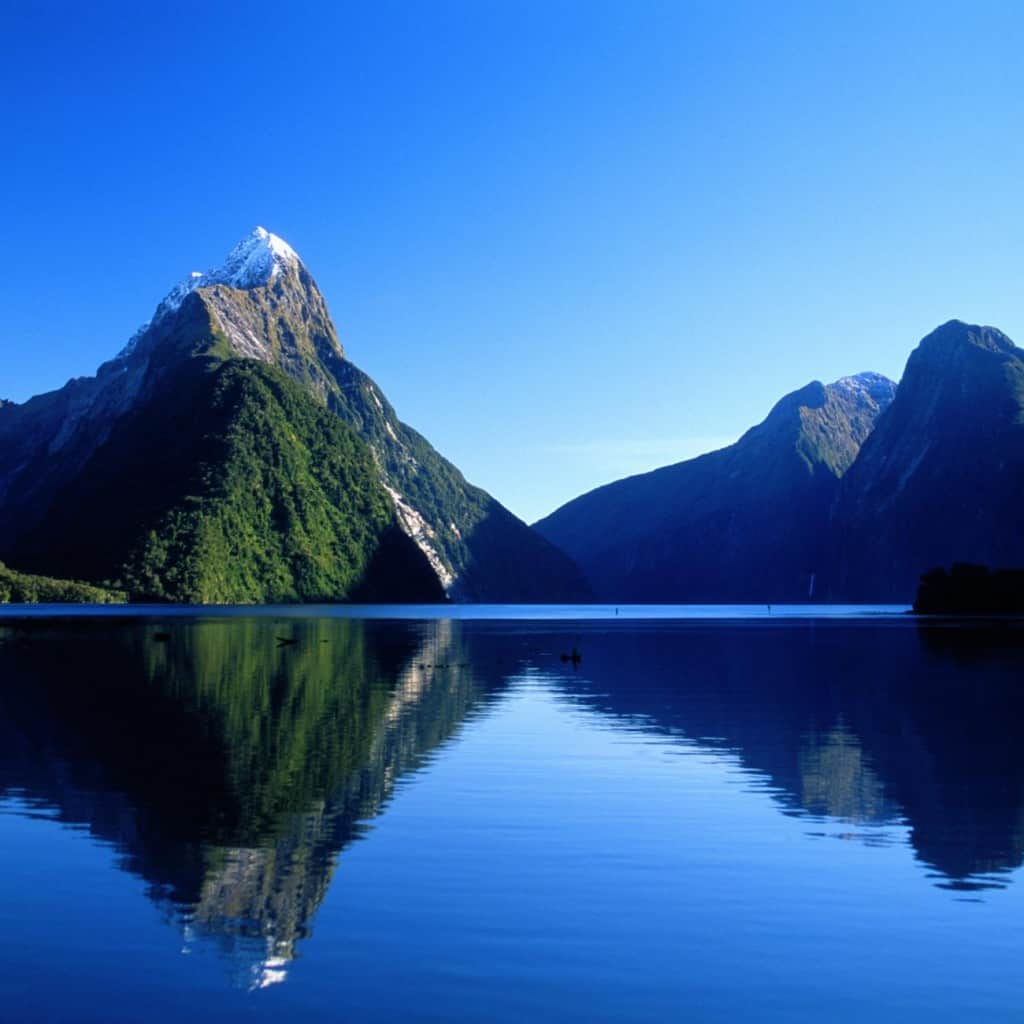 Image: http://www.fiordland.org.nz/about-fiordland/milford-sound/
Paired up with North Island to comprise the whole of New Zealand, and considered as the larger but least populated of the two, South Island is an astonishing section of New Zealand worthy of being praised.
Outlined by the majestic Southern Alps, South Island is home to a number of national parks that include magnificent-looking mountains and land formations that are sure to put you in awe.
Europe
This continent is known for its grand spectacle of all things royal and classy, thanks to its rich and notable history. But that's not only what this illustrious continent is about. Weeding out its luxurious cityscapes and busy streets, you'll be introduced to natural wonders that will get you to yearn for more.
7.  Brac Island, Croatia
Facing the majestic Adriatic Sea, Brac Island is one impressively beautiful land formation Croatia is most certainly proud of.
Best known for its beaming white stone, Brac Island is considered as the longest island in the whole of Dalmatia which means you get to enjoy its pebbly coastlines till kingdom come.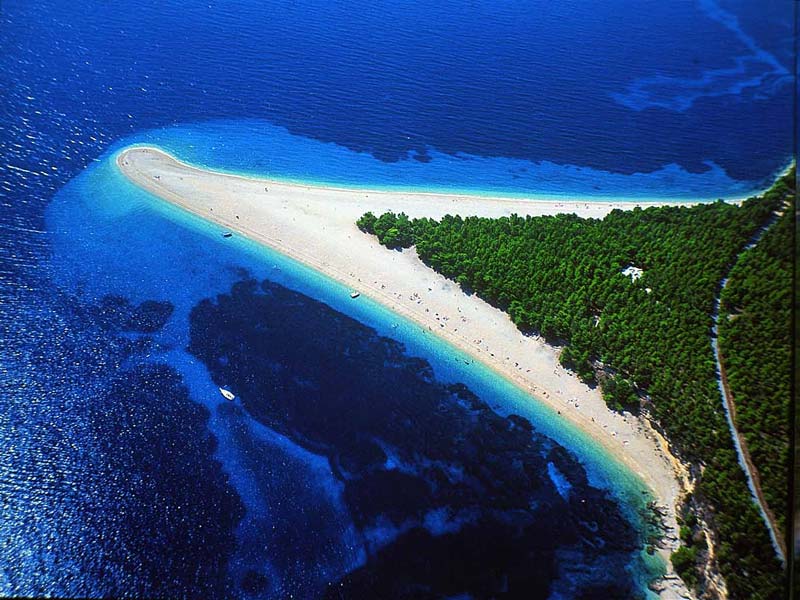 Image: http://www.placestoseeinyourlifetime.com/unique-golden-horn-beach-1616/
8.  La Maddalena, Italy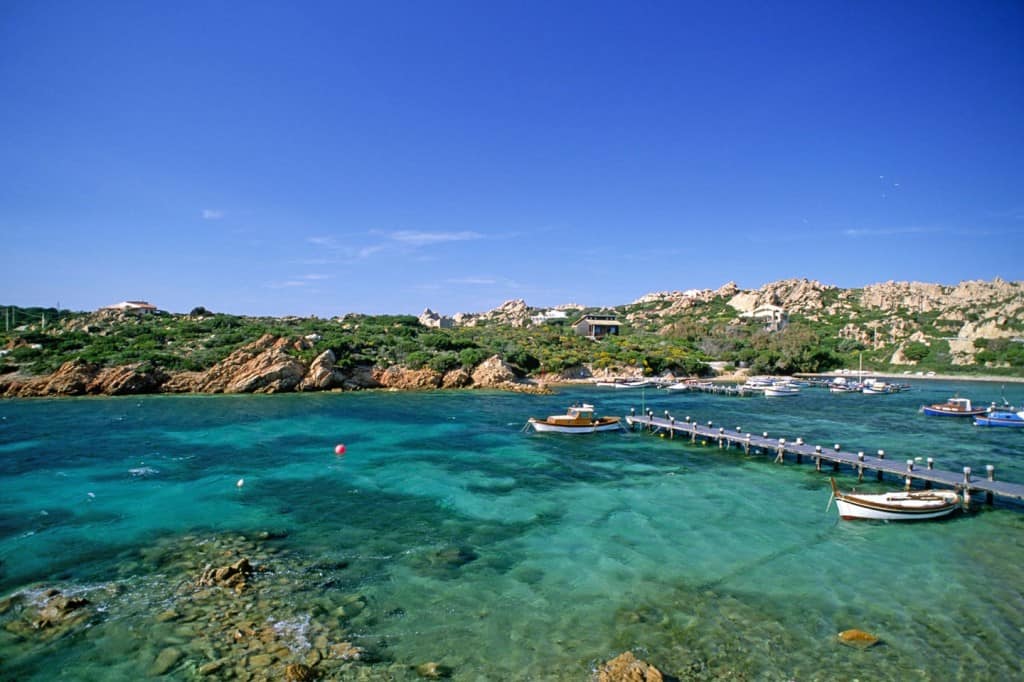 Image: http://www.cntraveller.com/recommended/beaches/maddalena-archipelago-sardinia-italy
Italy is not only known for its mouth-watering dishes, but it's also a sanctuary of great sceneries particularly beaches.
La Maddalena is an island in the northern part of Sardinia and is famous for its beautiful shorelines. The island's rocky terrain add up to its allure easily making this a part of your bucket list.
North America
This highly-industrialised continent is not only about high-rise buildings and a plethora of cultures. North America also takes pride in its list of extraordinary beaches you need to visit before the end times.
9.  Kauai, Hawaii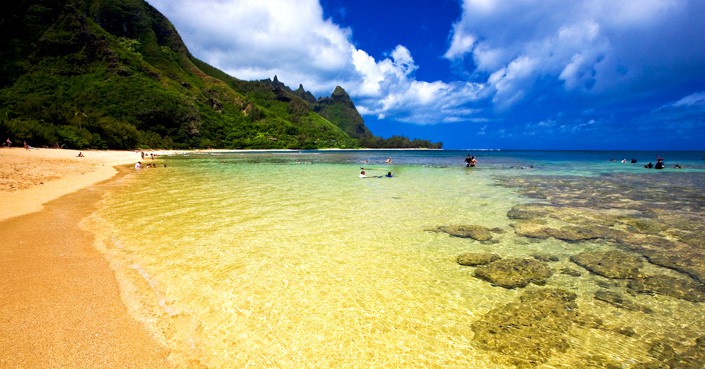 Image: http://www.vacation-kauai.com/leisure/beaches.php
This doesn't need much elaboration. Hawaii, for all its glory and beauty, is one place you'd definitely consider visiting before the next chapter of your life unfolds.
Considered as one of its most scenic islands, Kauai prides itself in its marvelous land formations such as cliffs, canyons, and rainforests. But that's not to say that it's white sandy shorelines and pristine waters won't quite cut it.
10.  Key West, Florida
Image: https://en.wikipedia.org/wiki/Key_West,_Florida
Considered as the "Winter White House" for its record of being frequented by US presidents, Key West offers great diving opportunities alongside its cool waters and great tourist attractions.For when you'd like to have a fantastic-looking vacation spot, Key West is a scenic place you'd certainly consider visiting.
For when you'd like to have a fantastic-looking vacation spot, Key West is a scenic place you'd certainly consider visiting.
South America
If you think about it, South America is probably one of the best continents to visit if you'd like to have a tanned skin or simply enjoy the ocean. Almost entirely surrounded by water, South America has a long list of islands not seeing any of them means you're missing out on a LOT.
11. Playa Blanca, Colombia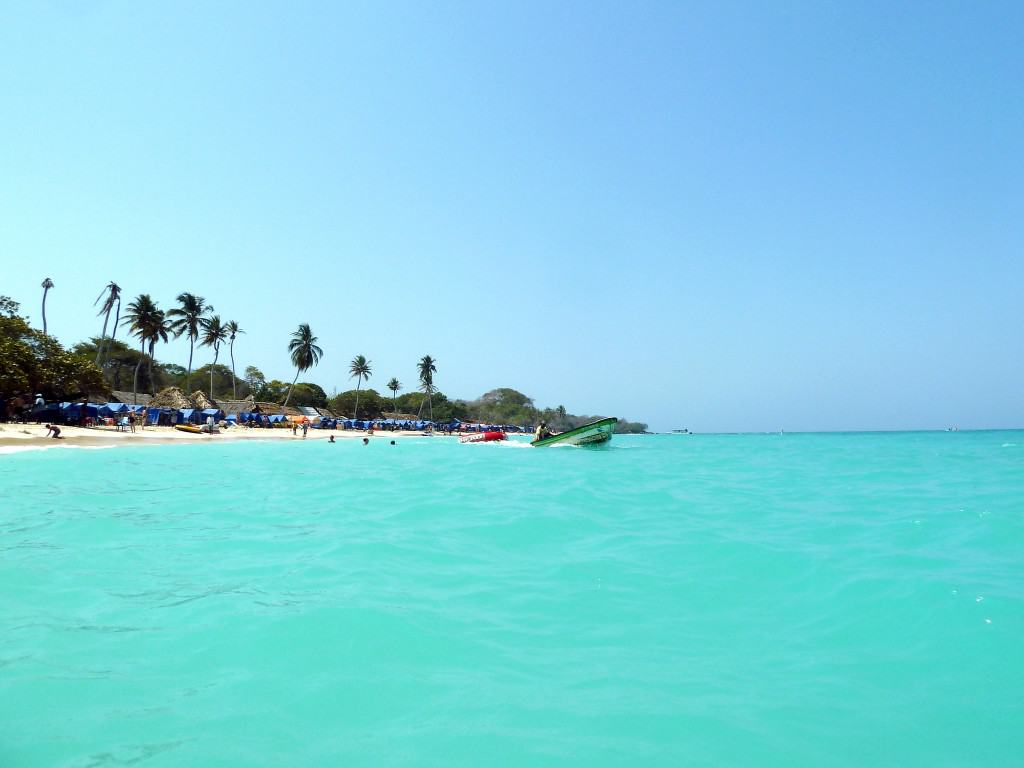 Image: https://commons.wikimedia.org/wiki/File:012_Playa_Blanca_from_the_Boat.JPG
Playa Blanca's charm is simply irresistible. With its cool turquoise waters and white sandy shorelines, this Colombian gem is a piece of heaven here on earth. This scenic wonder is only 30 minutes away from Cartagena, only that short and you'd easily have the chance to marvel at its grandiose beauty.
12.  Fernando de Noronha, Brazil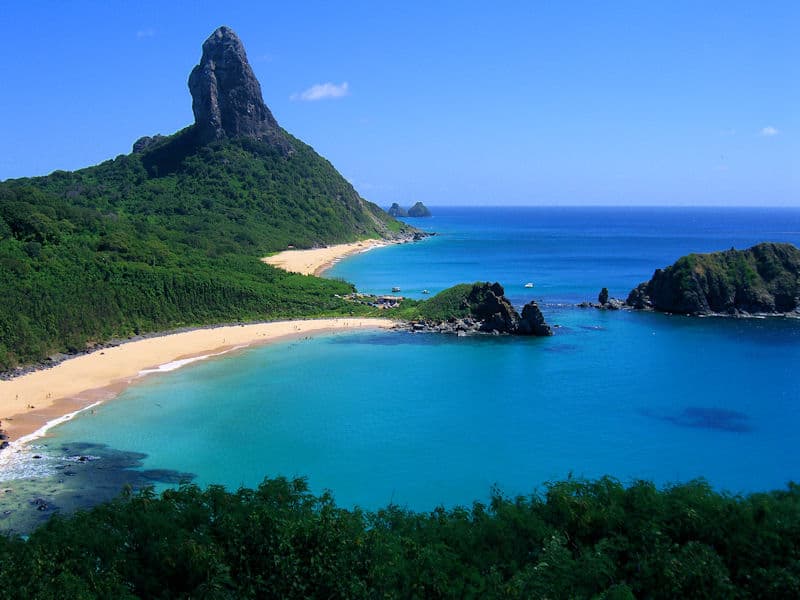 Image: https://commons.wikimedia.org/wiki/File:Fernando_de_Noronha_-_Pernambuco_-_Brasil(5).jpg
Consisting of 21 islands and islets, Fernando de Noronha is one collection of beautiful beaches facing the grand Atlantic Ocean.Considered as a
Considered as a UNESCO World Heritage Site, this archipelago offers an interesting wildlife that includes dolphins and sea turtles.Although restricted to most visitors, this heritage site possesses a delicate beauty its lucky (and few) guests would without a doubt enjoy.
Although restricted to most visitors, this heritage site possesses a delicate beauty its lucky (and few) guests would without a doubt enjoy.
Antarctica
While not particularly known or frequented for its beaches, this ice-covered continent (well, mostly) and virtually-inhabited continent also has some majestic-looking islands.
13.  Deception Island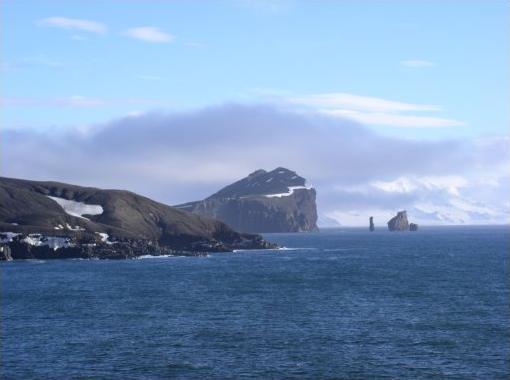 Image: https://commons.wikimedia.org/wiki/Category:Deception_Island
Deception Island is probably one of the most visited islands in Antarctica. Frequented mainly for either tourism or scientific researches, the island also offers whaling and sealing opportunities.However, this marvelous island also doubles as an
However, this marvelous island also doubles as an active volcano with it being responsible for the largest recorded volcanic eruption in Antarctica.Now where's the fun in that? Perfect for thrill-seekers, apparently.
Now where's the fun in that? Perfect for thrill-seekers, apparently.
14. Neko Harbour
Image: http://wanderingtrader.com/travel-photos/view-from-above-neko-harbor-antarctica/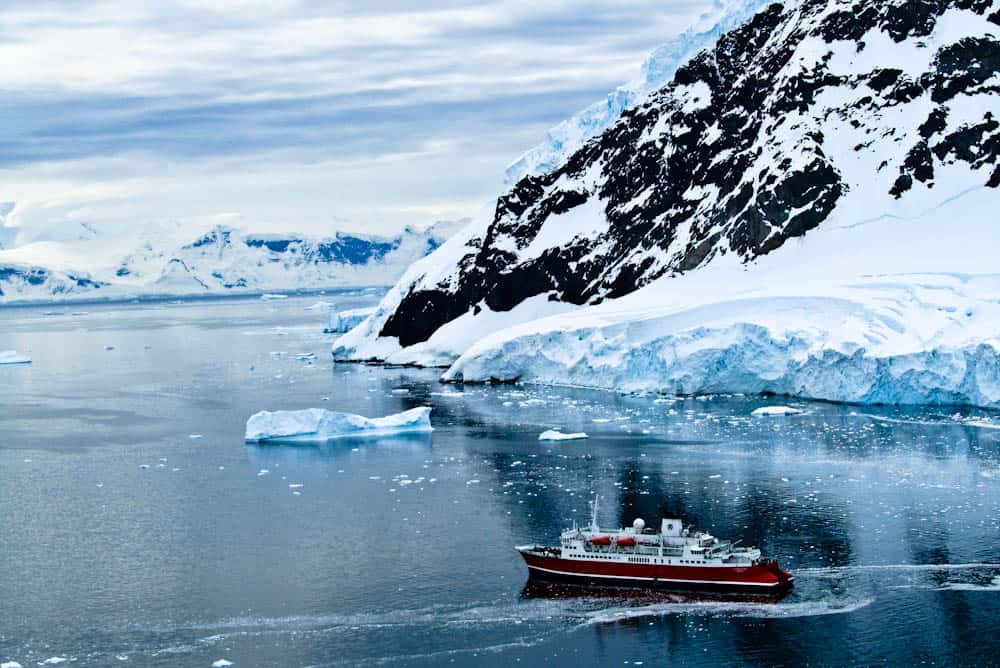 Located in the northern section of Andvord Bay, this stunning ice-covered island is home to Gentoo penguins and Leopard seals. Its windy and cold feel is in stark contrast to your usual sun-kissed island destination but it's definitely well worth the try!
I've put together 14 of the best beaches everyone should visit in this lifetime and I am reserving number 15 for my personal favourite.
15.  Hushinish, Scotland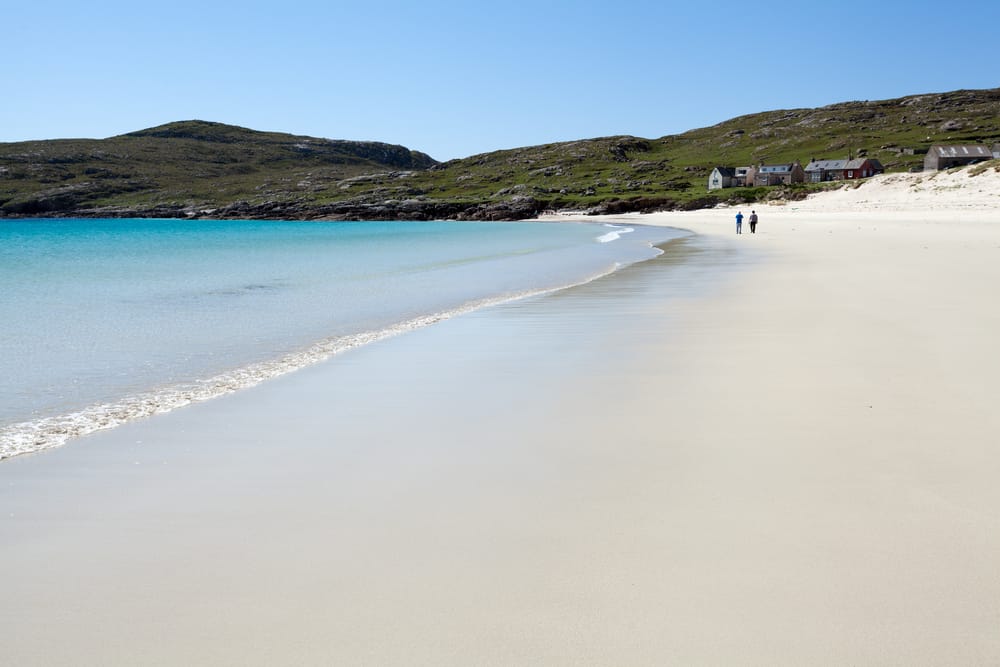 Image: http://www.travelsupermarket.com/blackpool-hidden-huisinis-britains-best-beaches/
Derived from the Old Norse word that means 'house headland', Hushinish is often referred to as the 'Scottish Caribbean'.
With its hidden beauty that stretches across the Atlantic Ocean, this majestic island destination is perhaps one unspoilt haven you wouldn't want to miss.
I have been to this magnificent sanctuary and I can confirm it's one of the best (and least known) beaches in the world, or at least in Scotland, if that sounded over the top.