TVs have come a long way. From the humble experiment way back in the 1920s to the realistic and responsive best 4K TVs of 2018. Well-known brands like Sony, LG, Samsung, and others continue to push the envelope of TV technology.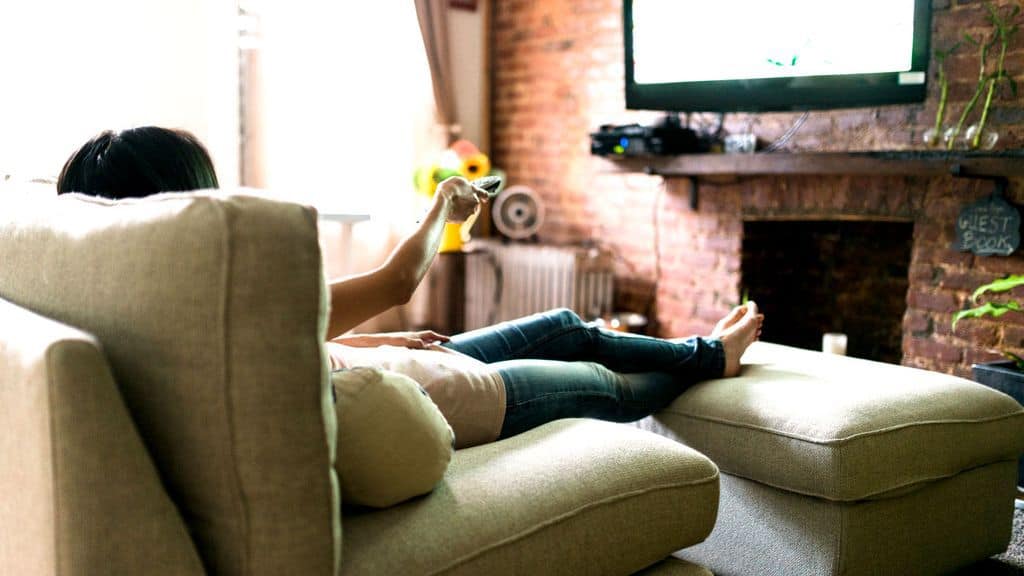 "You don't own a TV? Where's all your furniture pointed at?" -Joey, Friends 9×23
Now that Joey has said it, I've come to realise that indeed, most pieces of my furniture are pointed at the TV! Perhaps even you.
---
Our Picks for the Best 4K TVs
Last update on 2023-01-04 / Affiliate links / Images from Amazon Product Advertising API
---
F Y I: Displays and Resolutions
---
LCD, LED, OLED, and QLED Displays
The most advanced displays we have as of now are OLED and QLED. Their popularity has been very tempting, that some high-end laptops and the best mobile devices might just incorporate OLED or QLED in their models.
4 Types of TV Displays
1. LCD = Liquid Crystal Display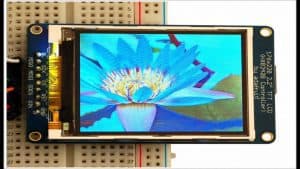 The screen of a TV or computer is a panel. And within that panel is liquid crystal solution. When electric currents pass through, the liquid crystals react and gives out colours by blocking light coming from CCFL (Cold Cathode Fluorescent Lamp). Don't be confused you can forget about the CCFL thing since it is no longer being used. If I was to create a formula, it will look something like this:
CCFL + LCD = PICTURE
2. LED = Light-Emitting Diodes
This is what replaced CCFLs in giving out light that LCDs block to produce images. The numerous range of colours LED panels emit produce images that are more vivid and vibrant. This means all LED displays are LCD.
LED + LCD = PICTURE
3. OLED = Organic LED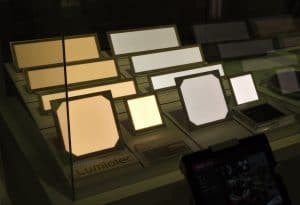 These are the latest types of LED. Here, you no longer need an LCD like a regular LED. Compounds or materials that naturally emit light are used. Thus the name, organic light-emitting diodes. OLEDs don't last as long as LEDs. Their advantages are worth it though. They produce better images, are thinner, and lighter. I've yet to research if they are environment-friendly because of part of OLED are organic. In addition to this, Organic LED is still relatively new. This means we there is still has a long way to go.
4. QLED = Quantum Dot LED
Okay. I'm going to be honest. For me, everything quantum related is quite complex. Quantum physics, quantum mechanics, etc. But among all quantum-related stuff, this might just be the simplest of them all. I found out with a little research that QLEDs have better white particles than OLED, whilst OLEDs have better black particles. QLEDs are also a lot cheaper than OLEDs.
Look:
I've come up with my own meaning and feel free to voice your thoughts are in the comments section below. QLED and OLED are equals in my own opinion, with OLED giving better quality pictures because of their black particle advantage. Probably because black is the presence of all colours whilst white is the absence of colour.
What exactly is 4K?
NOTE: 4K and Ultra HD are basically the same.
4K stands for 4000. And if a standard TV has a resolution of 1080×720, then a 4K-resolution TV would normally have a range of more or less 3840×2160. This is roughly about 4 times the size of your regular high-definition TV.
---
Best 4K TVs Reviews
---
Last update on 2023-01-04 / Affiliate links / Images from Amazon Product Advertising API
Size: 43, 49, 55, and 60 inches
Connectivity: 3 x HDMI 2.0 / 2 x USB
Smart Platform: WebOS 3.5
Display: LED
This 4K TV by LG has amassed a good number of reviews with equally good ratings. However, there are complains about the legs being wobbly and unable to hold the TV as sturdy as it should. If you don't happen to find a remedy with the legs, wall mounts would very much be of big help.
The legs aside, it still is one of the best 4K TVs as you can clearly see the pictures in almost all angles. It comes with a variety of sizes that include: 49 inch, 55 inch, 60 inch, and 65 inch.
Last update on 2023-01-04 / Affiliate links / Images from Amazon Product Advertising API
Size: 40, 50, 58, and 65 inches
Connectivity: HDMI, USB, Ethernet, Component and Aerial
Display: LED
Like other 4Ks in this list, it displays ultra vivid pictures. What is unique about the Panasonic EX700 series is that they use a special Wide Colour Phosphor technology. They claim that it covers more than 90% of digital cinema quality images compared with other TVs in this list that solely focuses on a 4K resolution.
Also, the adjustable stand they call switch design is supposed to work on any table stand and maximise space. What you will more likely notice is that the HDR Panasonic TVs display is noticeable despite not being in line with the most expensive ones. It also comes in 50, 58, and 65 inches.
---
Last update on 2023-01-04 / Affiliate links / Images from Amazon Product Advertising API
Size: 43, 49, 55, and 60 inches
Connectivity: HDMI, USB, Ethernet, VGA
Smart Platform: Toshiba Smart Portal
Display: LED
Gamers rejoice! Toshiba's 43-inch U5766DB, in contrast with speculations, works perfectly with PS4 Pro and other gaming consoles. As a gamer myself, I find this very exciting considering it is on a budget you and I can afford. At first, you may find some things you might not like such as sleep duration extension and audio not working well. But this is because of the TV's standard setting. You will be able to extend the sleep duration and adjust the audio setting to your liking–all accessible via the home button on the remote. Netflix, YouTube, etc. etc. is a standard in this class range of Smart TVs.
Also, we appreciate the unique TV stand installed this 4K TV. Because it definitely works better in comparison with the sturdiness of the leg versions found in LG Smart TVs. It also comes with 49-inch and 55-inch size option.
---
Last update on 2023-01-04 / Affiliate links / Images from Amazon Product Advertising API
Size: 55
Connectivity: HDMI and USB
Smart Platform: WebOS 3.5
Display: Organic Organic LED
Watch out and grab one of these if you really, really need a high-class 4K TV. Apparently, a lot of people have their eyes out for OLED that comes on an affordable budget. Chances are when you read this, this bad boy is already sold out. Netflix, YouTube and others are already given. What makes this unique among this list is the Organic LED that tops out all the displays. Due to OLED's dark particles, colour is suddenly in a different level of visual pleasure.
Samsung has their own version of unique display called QLED like what QE49Q7FAM has. This boasts better picture displays through the use of white particles (OLED utilises black particles for colour enhancement).
---
Conclusion
---
Overall, these 4K TVs are the best. The only differences that would determine which one takes the number 1 spot depend on their interface and ease of use. Some people find Panasonic easier to use, while others prefer LG. But when it comes down to being the best, OLEDs and QLED displays is a tie.
While Samsung QLED TVs are a rare find, the best 4K TV goes to LG OLED55B7V 4K Smart TV.
For now.