Don't fall behind with what's new in keeping an eye out for the best Android smartphones for 2018. It's time to catch up with the latest Android smartphones that have been recently released. Even if you're not planning on buying one, reading through the astonishing features of each smartphone included in this list might change your mind. Don't say we didn't warn you…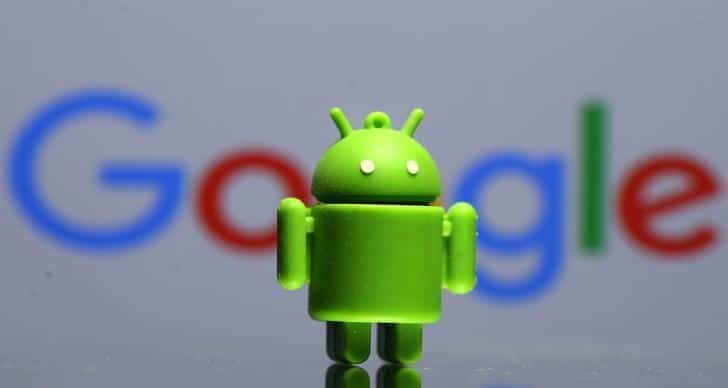 When it comes to Android smartphones, there is a wide range of models to choose from. Each smartphone includes unique features, HD displays, fingerprint scanners and face recognition, advanced technology has really exceeded our expectations on gadgets today. Even if you're not really into high-tech smartphones, you will surely be interested when you come across the stunning functionalities of the recently released smartphones.
"I believe the mobile OS market will play out very similarly to Windows and Macintosh, with Android in the role of Windows. And so if you want to be in front of the largest number of users, you need to be on Android."
-Fred Wilson, Union Square Ventures Co-Founder
The Android operating system is used by the most popular smartphone manufacturer by those brands you've never even heard of. This means the price range of Android smartphones can either be too expensive or very affordable. Although there are bad impressions on some of the Android-operated smartphones, some brands grab the chance to produce handsets that surpass our standards when it comes to these useful gadgets.
---
The Best Android Smartphones for 2018
Last update on 2023-01-04 / Affiliate links / Images from Amazon Product Advertising API
Last update on 2023-01-04 / Affiliate links / Images from Amazon Product Advertising API
---
It can be overwhelming to choose from all the available smartphones in the market. We've rounded up the best Android phones to cut down your choices and make sure you get T the best smartphone for you.
We carefully reviewed each handset to provide you with all the information needed to help you come up with a decision.
---
Our Best Android Smartphones for 2018
---
Last update on 2023-01-04 / Affiliate links / Images from Amazon Product Advertising API
5.8″ Infinity Display
12 MP dual pixel  rear camera + 8 MP front camera
Water and dust resistant
Facial Recognition Security Feature
The Samsung Galaxy S8 is definitely one of the best Android smartphones on the market today. It has earned a lot of positive reviews from gadget enthusiasts and there's no surprise why. The 5.8″ screen is raved by a lot of people because it displays rich colours and very sharp images, plus it reaches the edges of the handset which is why it's called an "Infinity Display". It boasts a resolution of 2960×1440 with an aspect ratio of 18.5:9, which means it's taller on portrait mode and wider on landscape mode when compared to other smartphones.
This model has full on-screen keys which means there's no physical home button, unlike the older versions. However, some reviewers find the fingerprint sensor on the rear of the Samsung Galaxy S8 a disappointment because it's hard to differentiate from the camera lens when you're not looking at it. Nonetheless, they understand that it would not be symmetrical if it was placed at the bottom of the camera, which might be cringe-worthy to those who are particular with those things.
It's also worth noting that the iris and facial recognition technology in the Samsung Galaxy S8 makes the smartphone even more secure to prevent other people from trying to barge into your prized-possession. With all the advanced specifications integrated in this model, expect that you will shed a fair amount of money to get a hold of it, but it's obviously worth it if you really want it.
---
Last update on 2023-01-04 / Affiliate links / Images from Amazon Product Advertising API
1440 x 2880 Resolution
6″ quad-HD+ Full Vision display
16 MP and a wide-angle 13 MP dual rear camera
Quad DAC – delivers high-quality audio
From a company that's known for manufacturing different electronics, the Korean brand name LG has joined the on going trend with smartphones, on-screen keys. The display on its 6″ screen is impressive with a resolution at 1440×2880. You'll notice the crispness and clarity of images when your view them on this smartphone.
Taking pictures with the LG V30 isn't a frustration because it has a dual-lens camera with one being 16MP and the other being 13 MP. It's also integrated with optical image stabilisation (OIS) that prevents blurry photos and videos for cases when your hand is shaking while taking them.
Above all the features of this model, the most unique and raved among them is the audio quality. The LG V30's audio is tuned by B&O, a company that produces high-end audio products and other electronics, so expect a really nice audio quality from this phone. It comes with B&O headphones that would make you want to sit on the bus longer just so you can listen to more music.
---
Last update on 2023-01-04 / Affiliate links / Images from Amazon Product Advertising API
5.2″ HD screen
Dual lens 16MP + 20MP camera
Fingerprint scanner
Full HD 2160 x 1080 pixels
OnePlus is a Chinese smartphone brand that uses premium materials and advanced technology in producing their products, which justifies the fact that this model is included in the list.
The OnePlus 5T is not an exception when it comes to full HD screened smartphones of this era. It has kept up with the technologies used in more popular smartphones as it has integrated an OLED screen, also used by Samsung. It also has a built-in fingerprint scanner on its rear since it has no space on the full screen on the front. Surprisingly, it also includes a facial recognition feature for additional security purposes.
Additionally, the OnePlus 5T is easy to use even with one hand because it has the zoom button up to 2x on-screen already, you just have to press on it in case you want a closer view. With a Qualcomm Snapdragon 835 processor used by most of the latest Android smartphones, you'll get the same software performance with this model as you would with others that are available at higher price points.
---
Last update on 2023-01-04 / Affiliate links / Images from Amazon Product Advertising API
5.5″ 4K HDR display

Water-resistant and dustproof

19MP Motion Eye Rear Camera and 13MP Front Camera
3840×2160 Resolution
The Sony Xperia XZ Premium boasts a display that's almost lifelike because they used the same technology with their Sony BRAVIA televisions, the 4k HDR display. This is one of the world's first smartphones to be integrated with it. So, expect very clear and vivid colours as you use this Android smartphone.
Aside from a stunning display, Sony continues to include its dedicated camera button, which is instilled in almost all of its devices. The camera button also serves as a shutter button whenever you take photos or videos. And it's undeniable that the Sony Xperia XZ Premium has an outstanding camera quality with a 19MP sensor that can also capture 4k videos.
Although you would probably think that the battery life of this smartphone would last shorter due to its 4k display, according to reviews, the high-resolution display doesn't affect the performance of the battery at all. That means you don't need to worry about reaching out for your charger every now and then while you're watching Netflix.
---
Last update on 2023-01-04 / Affiliate links / Images from Amazon Product Advertising API
Fingerprint scanner
Dust and water resistant
1080 x 2160 Resolution
12 MP Rear Camera with 20 MP Monochrome sensor and 8 MP Front Camera
Throughout the years, Huawei has outnumbered a lot of Android smartphone brands as it is the second best Android smartphone on the market. With the Huawei Mate 10 Pro, they have shifted from an all-metal design to a glass frame on the rear and aluminium on the sides. It also features a full screen in front, removing all physical home buttons just like the other latest smartphones.
Huawei employs its own Android chip called the Kirin 970 silicon, which doesn't really differ from the Qualcomm Snapdragon chipsets so you can be sure you still get the same good performance as other Android smartphones.
You can shoot brilliant portraits with its 12MP rear camera that comes with a 20MP monochrome sensor. Along with its neural network processing unit (NPU), the phone's camera is able to recognise certain objects and adjust the exposure to them. This means that you'll notice that it really sets the subject apart from the background, which is a common feature in more expensive smartphones.The photos and videos you shoot can be clearly viewed on the handset's 6″ 2160 x 1080 display screen that uses AMOLED technology.
---
Last update on 2023-01-04 / Affiliate links / Images from Amazon Product Advertising API
5.5″ Quad HD
1440 x 2560 Resolution
Fingerprint scanner
12MP rear camera and 16MP front camera
With their unusually shiny frame, HTC has really found a way to stand out from other Android smartphones today. The liquid surface design is definitely attention-grabbing, and it features two colours at once, like black turning to green when directed to light. However, the downside of this design is that it emphasizes fingerprints easily and it can make others feel uncomfortable.
The HTC U11 joined the team "no-audio jack slot" which means you have to use wireless earphones or an adapter to be able to listen using the usual 3.5mm headset.
A new technology that HTC has introduced with this specific model is the "U Squeeze", where you can control the device with just a long or short squeeze. You can customise what action you want your phone to respond to depending on the length of squeeze you do with it. Just don't squeeze too tight, you might break it!
With just a short squeeze, the HTC U11 can capture brilliant photos with its 12 MP rear camera and a 16 MP rear camera. That's some high-quality selfie!
---
Last update on 2023-01-04 / Affiliate links / Images from Amazon Product Advertising API
5-inch 1080p display
12.2 MP dual-pixel autofocus camera
Water-resistant
Dual front-facing speakers
Although it doesn't look as futuristic as its competitors, the Google Pixel 2 is still keeping up with the competition with its great functionalities. First of all, the camera on this handset is outstanding. The 12.2 MP rear camera takes great pictures even in low-light conditions. If you're particular about having an Android smartphone with an excellent camera without having to spend too much, then this handset could be your greatest option.
It has a fingerprint scanner at the back of the handset which is said to be easier to reach than other smartphones. The dual front-facing speakers on the Google Pixel 2 produces very loud sound without distortion, great job on that, Google.
Overall, the Google Pixel 2 justifies the famous cliche "Don't judge the book by its cover", because even though it's not a 'bezel-less' smartphone, it still has a lot of great functionalities that you should look forward to.
---
Conclusion
---
Above all the Android smartphones that were reviewed, one of them unarguably stood out from the rest, the Samsung Galaxy S8. If you're an Apple fan and you can't afford the newest version, the S8 is the best alternative you can get while being almost two times cheaper.
Nonetheless, all of the other Android Smartphones on this list are valuable for their prices. Each of them may be controlled by one operating system but they are all still unique in their own ways. If you're particular about having a great camera, loud audio, and a high-quality display, there's definitely one that matches your standards.
---
Your Android Smartphone Buying Guide
---
Type of Processor
Android Smartphones have different chipsets that serve as the gadget's processor. When looking for an Android smartphone, make sure it has a fast processor, especially if you're a heavy user. One of the best Android processors to date is the Snapdragon which is used on most of the latest Android smartphones. There are other processors that can be fast but will drain your battery so you really need to check on it.
Storage Capacity
Once you buy an Android smartphone, you won't get all of the storage capacity because there are a lot of necessary pre-installed apps on these devices. For this reason, consider buying an Android app that can support memory expansion of up to 64gb or more. If not, then you'll be forced to delete your data every now and then which can be very frustrating.
OS Android Version
The Android operating system comes in different versions, with the Android Oreo 8.0 being the latest. Not all Android smartphones integrate the latest version of the OS and not all of them can support new updates. The Android OS can be updated frequently to make the system more stable and functional so it's important that you buy an Android smartphone that bears the latest version of the Android OS.
Camera Quality
Of course, what's a smartphone without a camera? Keep in mind that the megapixel isn't solely the basis of an excellent camera, the lens, aperture and image stabilisation are also some of the things that come with capturing brilliant photos. Dual-lensed cameras are probably the best choices if you want to take great images even in low-light conditions.