The best budget laptops are taking over the laptop market today by storm. We can almost agree that computers and laptops make our everyday lives easy. Our jobs, studies, reports, researchers, everything seems literally in your fingertips. We can see them wherever we go because they are easy to carry around and convenient to use. However, even if we can afford the best ones, we still look for cheaper and budget-friendly laptops just to be sure we get to save a few quid.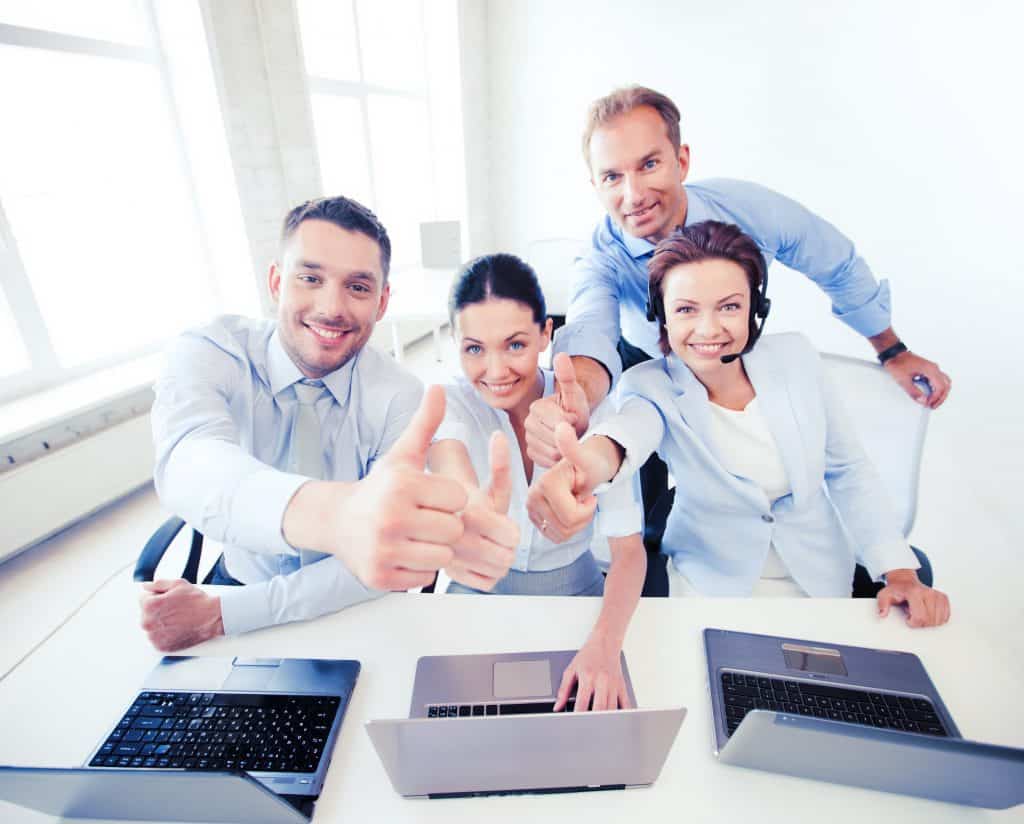 Our Picks of the Best Budget Laptop 2018
Last update on 2023-01-04 / Affiliate links / Images from Amazon Product Advertising API
If you are looking for the best laptops the planet has to offer, you are looking in the wrong place. But if you are looking for a budget laptop that is, let's say temporary, or just for back up purposes, or plainly a cheap laptop in price but serves a specific purpose, then this is for you.
We rounded up the top budget laptops keeping the budget under £1000 during the time of review and carefully examined what each has to offer, and what specific features you might be looking for.
"The richest man is not he who has the most,
but he who needs the least."
-Anonymous
---
Our Top Budget Laptops for 2018
---
Last update on 2023-01-04 / Affiliate links / Images from Amazon Product Advertising API
Processor: Core i5 6300HQ
GPU: GeForce 940MX
RAM: 8G
Display: 15.6″ HD
OS: Windows 10
This MSi laptop may be budget friendly when compared to its cousins. But this doesn't mean it compromises on performance.
It may not be as good as the high-end MSi laptops but the performance is pretty close. It does not compromise the quality to price ratio since you are getting a budget laptop that can multi-task with up to three monitors. Another feature is that it can support 4k resolution up to 3840 x 2160 all thanks to its MSi Matrix Display capability.
The GeForce 940MX can support the highest settings and resolution today's games require. Armed with Gen 3.0 SSD, this reaches speeds of around 5x SATA3 SSD. This MSi budget laptop also features unique cooling technology, allowing you to use the laptop for longer.
The area of which MSi could've improved this particular laptop is by reducing the size of the bezel in order to give the laptop a sleeker look.
---
Last update on 2023-01-04 / Affiliate links / Images from Amazon Product Advertising API
Processor: Core i5 6300HQ
GPU: GeForce 940MX
RAM: 4G
Display: 15.6″ HD
OS: Windows 10
What laptop users love about Lenovo laptops is the battery life. The laptops are able to last for a little more than 6 and a half hours of continuous multi-tasking such as watching movies, using social media, and carrying out a few heavy downloads. All via WiFi.
It's graphics performance, however, can use some configuration if you are planning to use it for games. If the Lenovo X230 laptop is used for games that have a few specs requirement such as Dota2 or Diablo III, you might want to change the settings from average to low in order to reduce or omit the lags. The Lenovo budget laptop is ideal for video editing, photo editing and graphic design, in addition to its good home office compatibility.
One unique feature that sets it apart from other laptops in a similar price range is the fingerprint reader. You can register up to 10 fingerprints. If you have big hands, however, you might feel uneasy with its short palm rests. It comes with a warranty of 1 year for parts and labour but you can extend this simply by paying a little more.
---
Last update on 2023-01-04 / Affiliate links / Images from Amazon Product Advertising API
Processor: Core i5
GPU: Intel Iris
RAM: 8GB
Display: 13.3″ HD
OS: Mac OS X
The first thing you probably notice about Apple laptops would have to be the design. One look and you get the feeling that this is one serious laptop. The bezel is as little as possible to maximise the display size and with an anti-glare vivid colour display.
This budget laptop is very lightweight, weighing only 1.5kg. The thing about storage when compared with other laptops brands, is that Apple makes it seem like you can store more in it gigabyte-for-gigabyte as the applications for Apple products are compressed. Creative pros may find this a more appealing option. But for office or home use, a decent amount of battery life, portability, fairly fast performance and a sleek design is what you get with this budget Macbook.
---
Last update on 2023-01-04 / Affiliate links / Images from Amazon Product Advertising API
Processor: Core i7-7500U
GPU: NVIDIA GeForce 900
RAM: 8GB
Display: 13.3″ HD
OS: Windows 10
The Asus X540 is a budget laptop that is focused more on the audio features. Its SonicMaster feature is the balance they found by combining and customising both the hardware and software. It has the best audio features out of all X series with noise reduction and customised round speakers for emphasis in both bass and sound clarity. This is an irresistible choice for those who are musically inclined and musical artist by profession.
Being equipped with NVIDIA GeForce 900 and Windows 10 makes it easy to perform the tasks you need. Suitable for home and office use, this laptop should cope just fine with LAN games (games that require advanced specs like NBA 2K16, God of War 4) and a LOT of music.
---
Last update on 2023-01-04 / Affiliate links / Images from Amazon Product Advertising API
Processor: Core i3
GPU: HD Graphics 520
RAM: 4GB
Display: 12.2″
OS: Windows 10
Lenovo's MIIX series has come up with an eye-catching machine that is both a laptop and a tablet. This is a compact budget laptop that is easily suited for office and home use. Students might also want to have a hand on this for the reason it's lightweight. Weighing less than a kilo, it perfectly fits in your bag just like a notebook or a book would.
The Core i3 utilised by this laptop is the entry level and it can easily be upgraded. This goes the same for the GPU and with SDD, this can easily be a laptop. The downside of upgrades that will boost the performance is that this will also boost the battery consumption. Meaning your laptop will run for less time. Attaching the keyboard lets you finish office documents and paperwork easily, whilst upon detaching the *monitor* transforms it into a tablet.
---
Conclusion
---
With all the reviews done, time to find out which is the best budget laptop for 2018.
The best budget laptop for office use is without a doubt, the 2-in-1 laptop-tablet Lenovo Miix 510
Being a laptop makes it especially useful when creating presentations, whilst being a tablet gives you an opportunity to quickly check your accounts or communicate with other heads. The sleek yet straightforward design will let the people you deal with know that you mean business.
However, if you are an avid gamer who plans to make money by competing on a global scale but do not have the means to buy Razers and Alienwares, MSi is definitely the way to go. Yes, it doesn't look anything like the ones used during Dota2's Championships, The International 2017, but the specs of theMSi GL62 6QC are nothing short of lightning speed. This Msi laptop is more than enough for eSports qualifying games.
The best budget laptop for students and for those that are creative graphics by profession is none other than theLenovo X230. This is as it packs a good amount of battery life spec-for-spec against other laptops in its price range. It can also support up to the mid-level tech requirements of graphic design software.
For the musically inclined and aspiring musical artist, the Asus VivoBook 15 X540 is hands down the one to go for. This Lenovo budget laptop is specifically designed with audio customisation, from tuning to the hardware, even including the features. Not to mention that the resolution is not compromised as editing music videos are as equally important.
And last but not least, Apple fans rejoice! By now we already know what to expect about the price range of Apple products. And the Apple MacBook Pro 13 is no different. Despite the price, this made it on the list of best budget laptops as it is a jack of all trades. This lightweight and slim budget laptop can support music editing, some photo editing, whilst still being ideal for students, office, and home use.
---
Laptop Buying Guide
---
Here is a few things to keep in mind to ensure you aren't just throwing your money away. After all, the title of this article is Best Budget Laptops for 2018.
What to look for in a laptop?
For those who don't have the luxury of time to learn about laptop or computer specifications, here is a crash course. The first thing you would want to look for are the following:
Processor – as long as it is Intel i5 – i7 or any AMD you should be good to go.
Graphics card – NVIDIA or AMD, or anything with GeForce
RAM – 4GB is enough for office or netsurfing, 8GB for heavier stuff like graphics or gaming.
Drive – 500GB – 1TB for HDD, 120GB – 240GB for SDD
Battery – Depending on your use. There are laptops that come with an extra battery pack.
Warranty – guarantees you security with our hard-earned money.
How much should I spend?
Though all these laptops are under £1000 at the time of review, you would still need to consider your budget. If you still find these a bit overpriced, keep in mind that you will be using them on a daily basis and that these laptops offer the best value for money. This is an investment after all. And by the time you can afford the best laptops on the planet, you will be able to sell your current one in the future.
Best Budget Laptop for?
It is difficult to find one best laptop when your budget is limited. So you need to know what you are going to use it for. There are practically millions of brand and models to choose from. Some brands already made it easy for us to know where their laptops excel. Take MSi for example, they claimed their right to gaming laptops. This would actually save you more in the future since the budget laptop you will purchase is going to help you earn money, or finish your studies.