Every year proves to be a challenge for improvement. Perhaps the need to beat the previous you is innate. Technology is no exception. So we roundup the best laptops for 2018 to see where they are at and keep track of where they go.
The promise of new processors, faster connections, and the most advanced hardware man has ever seen is something we expect. Innovators aim to produce laptops that are always connected to the net with an ability to last over 15hours.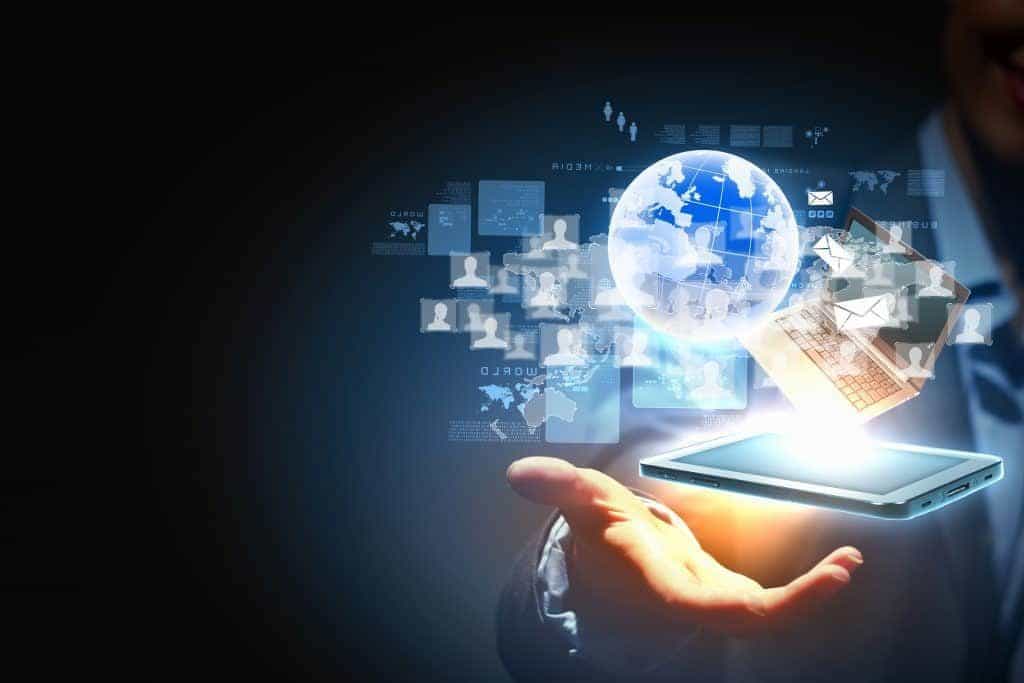 Let me explain in a few words how hard it is to build a good laptop. You need to find the perfect balance between the hardware and the software. No matter how good the software is, if the hardware does not have the means or capacity to support its' features, the software is no good.
"The software comes from heaven when you have good hardware."
-Ken Olsen
If you are looking for budget laptops, cheap laptops, or the best gaming laptop for this and that, but compromise its performance with a certain area then this is not the page for you. For these laptops are not inexpensive because of the features, speeds, and performances they boast. We rounded up the biggest and baddest laptops on the planet and found out how they managed to be labelled as… the best.
---
Our Best Laptops for 2018
Last update on 2023-01-04 / Affiliate links / Images from Amazon Product Advertising API
---
Best Laptops for 2018 Preview
---
Last update on 2023-01-04 / Affiliate links / Images from Amazon Product Advertising API
What better laptop to support Microsoft Office 2 or Windows 10 Pro than a laptop from Microsoft itself? The Microsoft Surface Book 2 comes with Core i7, 16 GB RAM, GDDR5, 1000GB hard drive size, NVIDIA GeForce GTX 1050 for GPU and weighs only 1.53kg. Did we forget to mention that its battery is estimated to last around 15 hours?
This lightweight laptop packs a serious punch thanks to its gallant specs. The quad-core beast is able to take on running professional-grade software with ease.  Detach the monitor and presto! You now have a tablet. What sets it apart is its PixelSense, a platform that combines a see and touch feature hardware. This has paved the way for a new breed of interface that experts refer to as NUI or Natural User Interface.
It allows multiple users to use and touch real-world objects whilst sharing digital content. This might just be a step away from being a real-life Jarvis, or any other computer used by Tony Stark.
Last update on 2023-01-04 / Affiliate links / Images from Amazon Product Advertising API
Microsoft Surface Book Pro 2 may have focused on digital design and ease of interface with its pixel sense. But MSi GT83VR 7RE Titan SLI took the specs of laptops to another level by upgrading all the already monster features of the latest MSis. If you find Nvidia GeForce GTX 1050 a beast when it comes to graphics and speed in AAA labelled games, I couldn't imagine how fast it would be for an upgraded GTX 1070 8GB GDDR5 SLI which is VR ready.
The gravity of the gaming aspects upgrade is so daunting that you couldn't even put it into words. Take this, for example, it is almost impossible to find a flaw with the 7th generation processor Intel Core i-7700, well this bad boy has Kaby Lake Core i-7920 in addition to it's Super Raid 4 512 GB. SteelSeries supports some of its features like keyboard and engine 3 customisations. This is not even an eighth of all the upgrades and features that it offers.
Last update on 2023-01-04 / Affiliate links / Images from Amazon Product Advertising API
Portability, vivid retina display and a nice battery life is something we are already familiar with. Given the number of super laptops we have, this Apple laptop is surprisingly very comfortable to type with! The palm rest, the snappy keys everything is meant to be how it is supposed to be as far as navigation is concerned. Quite an intuitive experience.
One distinction the fun to use touch bar which is essential to some. Music lovers will definitely find the audio features great as the sound comes out booming. Especially the bass and drums in rock and roll music. Definitely an all-around laptop.
This Apple MacBook Pro is also armed with the OS Sierra, the feature that allows you to speak with Siri makes Apple Pay payments with your fingerprint, and using your iPhone to unlock your laptop. Radeon 455 championed last year's gaming tests, so there is pretty much no contest as to what a Radeon 560 capable of. Another impressive point would be its un-daunting performance of multi-tasking thanks to the almighty Kaby Lake Core i7.
Last update on 2023-01-04 / Affiliate links / Images from Amazon Product Advertising API
At 17mm, this is the slimmest laptop so far.  Make no mistake though, Asus Zephyrus packs an i7 Core, GeForce 1080 Max GDDR5, 512 SDD, backlit keyboard for sleekness and 10 hours of high powered operation in battery life. It's distinguishing feature is not only its slimness but it's surprising heat dispersing ability.
If you go back to the section of how to build a good laptop, how would you fit a battery that could last up to 10 hours of high-powered, continuous heavy duty operation into this slim frame of 17mm? The answer, of course, is you include a smaller battery. Now, how do you put 10 hours worth of power in that small power source? Keep in mind that you need to leave some space for the motherboard, 2 or 4 processors, cooling system, SSD, and ports.
Zephyrus is the Greek god of the wind. Im pretty sure the ASUS Zephyrus' reputation preceded it. Light, fast, and portable.
Last update on 2020-06-26 / Affiliate links / Images from Amazon Product Advertising API
Razer Blade and Razer Blade Stealth move aside. The Razer Blade Pro is here. Bulkier? Yes. Bigger? Yes. Heavier? Yes. More powerful? Yes. More advanced? Yes. The Razer Blade Pro is fairly hard to come by due to the high demands. Here we get a 7th Gen Core i7, 1 TB SDD storage, GeForce GTX 1080.
Serious gamers are on high alert when this was launched here in the UK. 4k vivid display and impressive, backlit, the mechanical keyboard makes it seem easy to hit headshots in first-person shooting games, and when in the hands of an expert it seems you can read the opposing team's gameplay before it even happens.
A Razer laptop as powerful as this one is not only for gaming. Try on some heavy graphics designing while twitching at the same time, add some downloads too and watch it chew on the multi-tasking you do with ease. Did we mention that the design is mean? Macbooks and Surfaces seem to look… normal after seeing the glowing tri-snake laptop.
Conclusion
If you are looking for the best laptops for office use, no doubt that Microsoft Surface Book 2 wins over Macbook by only a hair strand even though Apple fans would argue that the MacBook Pro is pretty close. Pretty much identical in specs, but for gaming and home use, no doubt MacBook Pro's Radeon 560 GPU will support the average quality settings of a high spec game.
The Zephyrus trumped the Alienware because of its portability without compromising quality and specs of the highest level. However, Asus Zephyrus falls short to the reigning best laptop of 2018, The Razer Blade Pro. It was able to balance size and weight without compromising the best performance. as the current king of gaming laptops, it can also hold its own in graphic designs and multi-tasking.
So far, here are the best laptops for 2018. But 2018 has not even reached its first-quarter. Depending on how you use it, only you can tell which is the best laptop for you.